Local sash windows specialist in Chiswick, West London
Are you looking to renovate your period box sash windows in Chiswick, South London, Kew, or one of the nearby areas in West London? Are you wondering how you could make your timber sash windows less draughty and easier to use? Or perhaps you are looking for authentic period windows? Here at Simply Sash Windows and Doors, we are sash windows specialists who can repair, upgrade, make, and install handcrafted and bespoke sash windows, casement windows, and doors.
Headed up by professional carpenter Jack Fogarty, we provide a comprehensive range of specialist sash windows services, which can be tailored to the needs of your home. We are passionate about sash windows restoration and ensuring your windows deliver on functionality, performance, and style.
Sash windows have enduring popularity and are particularly popular in Victorian and Georgian properties, though they can also look appealing in more contemporary homes, flats, and commercial buildings. Also known as hung sash windows, box sash windows, flush sash windows, or vertical sliders, they also allow excellent control over ventilation, and they allow a wonderful amount of natural light into the room.
Are you looking for a sash windows quote? We are always happy to provide a no-obligation consultation where we can assess your individual requirements and design or restore windows that serve to enhance your property's charm and long-term value.
For further information, please call Jack now on 07772 345 212 or 020 3662 6986.
Our range of services include:
Box sash window installations and replacements Chiswick

Restoration of casement windows Gunnersbury

New casement windows West London

Gunnersbury draught-proofing sash windows

Flush sash windows W4

Sash window restoration Gunnersbury

Double and triple glazed sash windows West London

Chiswick uPVC windows and doors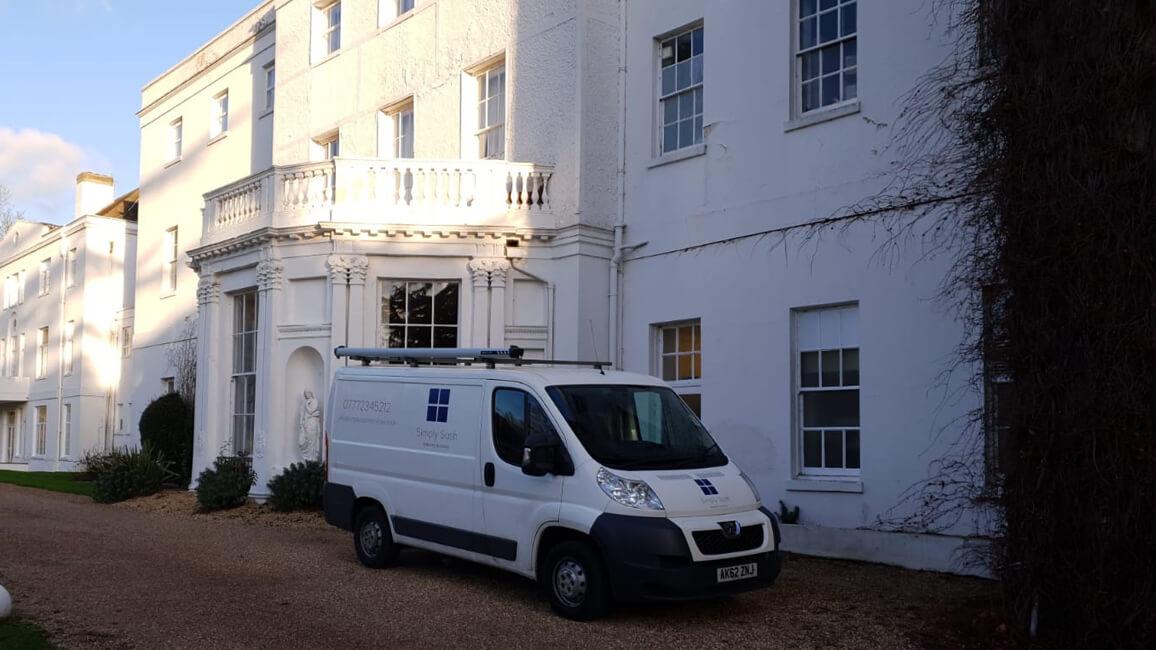 Our sash windows company offers a range of sliding sash windows services near South London
We can create or restore stylish sash windows perfectly designed for your property in South London, Chiswick, or Barnes. Each project is unique to each home and no matter what your priorities are, we will ensure your windows offer thermal insulation, excellent security, minimal maintenance, and stunning aesthetics.
Our windows are always completely made to measure. Our services include:
Sash window repairs and restoration: Our sash windows repairs service can restore the most tired sash window frames. These upgrades will improve the safety and comfort of your home, whilst never detracting from your windows original heritage appearance.
Overhaul and draft-proofing: One of the main complaints about older sash windows is that they are draughty. We can upgrade your sash windows to combat these issues.
Casement windows repairs and replacements: Alongside sash windows, we also specialise in casement windows. We can restore, overhaul, or replace your casement windows. Where you may need a completely new window, we carefully reproduce an exact replica of the original window, paying close attention to sectional details.
Sash window double glazing: We can fit double or triple glazing to your sash windows to dramatically improve energy efficiency and sound insulation.
Timber front and back doors: We can design and install traditional made to measure doors, using traditional joinery techniques and advanced Accoya timber for outstanding results.
Plantation shutters: If you wish to have greater control over the amount of light that enters your property, we e supply and fit plantation shutters.
uPVC windows and doors: If you are looking for advanced uPVC sash windows or uPVC doors we can supply and fit a huge range of styles to suit your property.
W4 sash windows repair
Here at Simply Sash Windows and Doors, we complete countless sash windows repairs in Chiswick, so we can improve the performance of your windows as a whole. The benefits are wide-ranging and include enhanced energy efficiency, reduced energy bills, boosted security, improved functionality, increased property value, and draught elimination.
If the damage to your sash window is so extensive that it is beyond repair, you may need to consider complete or partial replacement and we will talk through the options with you. Our team has over a decade of experience in the making and installation of traditional sash products.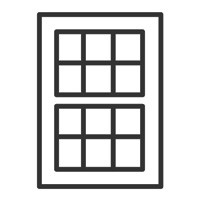 We supply and install timber sash and casement windows that offer stunning aesthetics, security, and longevity. Constructed from premium grade Accoya wood, each window is completely bespoke and designed around your requirements.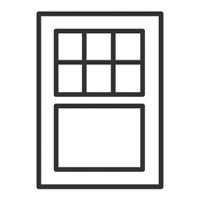 Sometimes called sliding sash windows or vertical sliders, our made to measure sash windows offer beautiful aesthetics and the traditional charm of sash windows, combined with the benefits of state of the art technology.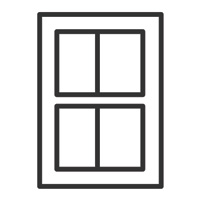 We can supply and install new uPVC windows and replacement windows in a number of styles, including sash windows and casement windows. uPVC windows offer a number of benefits including energy efficiency, security and longevity and can be designed to mimic the appearance of traditional windows.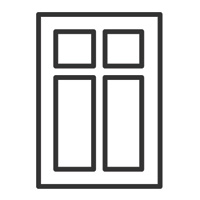 Casement windows West London
Our range of windows solutions include the supply and fit of traditional timber casement windows. This style of window is very popular because it is flexible and versatile so can look fantastic in properties of all periods. Casement windows can be made in a many different sizes.
Do you need replacement sash windows in Chiswick?
We can design, make, and install new bespoke sash windows in Chiswick that are always made to measure and designed to your exact requirements. These windows will replicate the ageless window design but also offer energy efficiency, security, and functionality.
We handcraft all windows from Accoya, which is strong, durable, and insulating. It is even guaranteed to 50 years. See our gallery for examples of our work.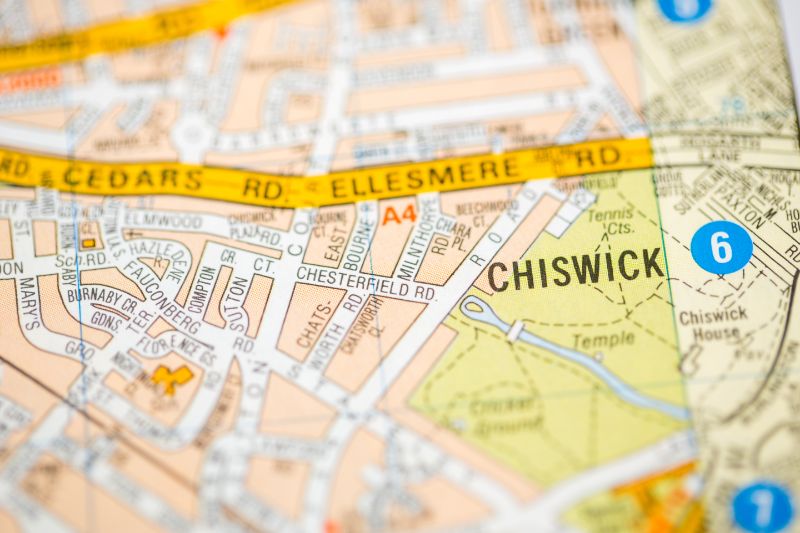 To request a made to measure sash windows quote in Chiswick, call us now
We have extensive experience in making, fitting, or repairing sash windows of all descriptions in Chiswick. Call us now on 07772 345 212 or 020 3662 6986 or email [email protected]
Other areas we install, repair and maintain sash windows include:
Kew
Barnes
Hammersmith
Acton
Hanwell
Ealing
Brentford