Professional sash windows specialist in Balham, London
Are you looking for stunning box sash or timber sash windows in Balham, Tooting Bec, or Norwood? Here at Simply Sash Windows and Doors, we specialise in the supply, installation, repairs, and maintenance of timber sash and uPVC sash windows throughout London.
We are passionate about maintaining the aesthetics of older properties with authentic sliding sash windows, casement windows, and doors. We want to preserve the rich architectural history of properties in London but provide them with glazing that is also energy-efficient, secure, and highly functional.
Our range of services include:
Overhaul and draught-proofing

Secondary glazing installation

New double glazed and triple glazed sash windows

Sash window replacement Balham

Authentic casement windows

uPVC sliding sash windows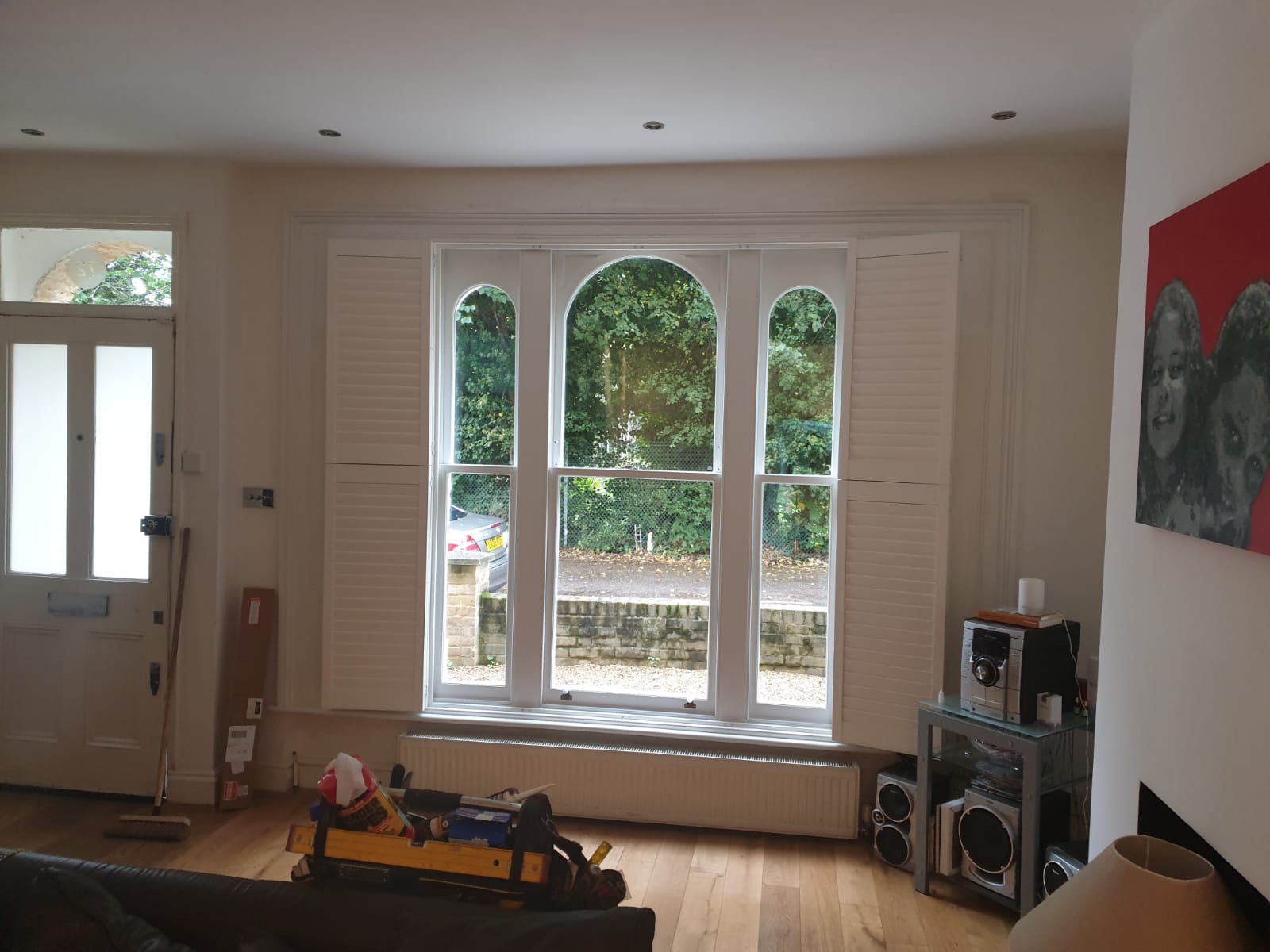 Whether you are looking to replace the glazing in your Victorian, Georgian, or Edwardian property, or you would like beautiful windows for a new build property, our team of sash windows specialists can help.
Please call now on 07772 345 212 or 020 3662 6986.
We offer a huge range of bespoke vertical sliders and casement windows near Tooting Bec
If you are searching for beautiful vertical sliders near Tooting Bec, Wandsworth, or Streatham, we are the team to call. Simply Sash Windows and Doors was founded by Jack Fogarty, a carpenter with over 15 years' experience in the supply and restoration of windows and doors. He combines the latest sash windows technology with traditional craftsmanship to bring customers an outstanding service.
Timber sash windows bring a unique look at any property with period authenticity. These sash windows are perfect if you are renovating an older home in a conservation area, or you are planning on improving the glazing within a listed building. Sash windows are made out of two movable sashes and one sits in front of the other. Some windows will have decorative features. We can install windows that benefit from exceptional security, as well as thermal and acoustic performance.
We can also supply and install casement windows. These windows are attached to the frame on one side only and are either used individually or in a pair. We design our bespoke casement windows with performance and style in mind. See our gallery.
We also supply and install a great range of uPVC sash windows. These windows can provide a more cost-effective alternative to timber windows, whilst also offering a classic look, excellent energy efficiency, and superior security. These windows are also very low maintenance, so they will only need a wipe of a cloth to keep them looking good. uPVC sash windows are extremely durable and are designed to withstand even the harshest weather.
SW12 sash windows restoration and draught-proofing
Traditional sash windows in Balham can look fantastic but they will require careful maintenance to keep them in good condition. If you have noticed that your vertical sliders are draughty and you have large energy bills, draught proofing will make them more efficient. We use specialist sealing to transform their ability to retain heat, whilst always retaining the aesthetic character and charm of the window.
Overhaul services that we complete include:
Draught sealing
Replacing the weights and cords
Repairs to damaged frames and glazing
Repairing or fitting new locks
Secondary glazing for your sliding sash windows in Balham
We can provide made to measure secondary glazing that will enhance the performance of your windows, whilst never affecting the charm of their appearance. Secondary glazing can provide a wide range of benefits for sash windows in Balham in both domestic and commercial properties. It can provide high-performance acoustic insulation, improved energy efficiency, remove issues with condensation, and improve security.
Secondary glazing is different from double or triple glazing because it fits an additional window behind the existing sash window or casement window. Whatever the style of your windows, our expert team can adapt the secondary glazing to suit.
What are the benefits of new Balham timber sash windows?
Sash windows make a fantastic addition to any property and there are many reasons that timber windows continue to be hugely popular.
Authentic Appearance
Timber windows and doors ensure your period property retains its original charm, by replicating both the design and material of the original windows. Timber windows are often a requirement for listed building renovations.
Long-lasting and durable
Unlike other materials that may discolour and degrade over time, timber can be easily maintained with a new coat of paint or staining. Despite many people thinking that timber requires intensive maintenance, this is not the case. Maintaining your timber sash windows is easier than you think.
Energy efficient
Timber is a naturally insulating material and can provide comfortable temperatures. Many people assume that timber windows cannot be double glazed, but this is not the case. They will ensure that your property remains warm in winter and cool in summer.
Environmentally-friendly
Timber is a sustainable material and the eco-friendliest choice when it comes to window frames.
To request a quote for made-to-measure flush sash installations and repairs in Balham, contact us now
If you would like to know more about our sash windows installation, repairs, and maintenance services in Balham, please call our local sash windows specialists on 07772 345 212 or 020 3662 6986. Alternatively, please email [email protected]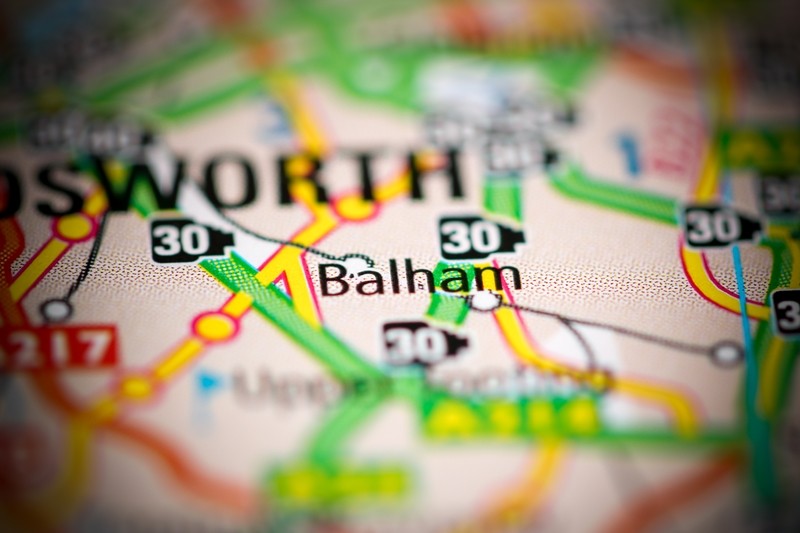 Other areas we install, repair and maintain sash windows include:
Norwood
Wandsworth
Streatham
Dulwich
We supply and install timber sash and casement windows that offer stunning aesthetics, security, and longevity. Constructed from premium grade Accoya wood, each window is completely bespoke and designed around your requirements.
Sometimes called sliding sash windows or vertical sliders, our made to measure sash windows offer beautiful aesthetics and the traditional charm of sash windows, combined with the benefits of state of the art technology.
We can supply and install new uPVC windows and replacement windows in a number of styles, including sash windows and casement windows. uPVC windows offer a number of benefits including energy efficiency, security and longevity and can be designed to mimic the appearance of traditional windows.
Our range of windows solutions include the supply and fit of traditional timber casement windows. This style of window is very popular because it is flexible and versatile so can look fantastic in properties of all periods. Casement windows can be made in a many different sizes.