Sash windows specialist in Richmond, Surrey
Are you looking for new box sash windows in Richmond or Kew? Perhaps you need your timber sash windows overhauled to improve efficiency? Or maybe you are wondering about secondary glazing for existing vertical sliders?
Then you have come to the right place. The team at Simply Sash Windows & Doors are highly-professional sash windows specialists and have a depth of expertise and knowledge around all aspects of sliding sash window installation, maintenance and repairs. We work throughout Surrey and the Home Counties.
From small residential sash window upgrades through to large-scale sash window restoration, we can take on jobs of all sizes. With over 15 years' experience in the sash windows trade, we pride ourselves on the level of workmanship and customer service.
Whether you need advice about improving energy efficiency with double glazed sash windows or triple glazed sash windows, or you are thinking about cost-effective new uPVC sash windows to replace older timber styles, we can help.
Professional Sash Window Installations
Our team is led by Jack, who worked with one of the UK's leading sash window companies as a manager before setting up Simply Sash Windows & Doors. We work on all styles of properties, from contemporary flats to listed mansions. We use traditional joinery methods and techniques, along with modern materials to ensure an exceptional finish.
Box sash window installations & upgrades
Sash window restoration
Double and triple glazed sash windows
uPVC windows and doors
Casement windows
Draught-proofing sash windows
Please call us now on 07772 345 212 or 020 3662 6986. We are always happy to offer a no-obligation consultation and estimate for any sash windows work.
We supply and install bespoke timber sash and uPVC sash near Kew (TW9)
We specialise in the installation, repair, and maintenance of Victorian sash windows and box sash windows. We can also assist with casement windows, uPVC windows and doors, and handcrafted Accoya front and back doors.
Our services include:
Sash window installations and upgrades: If you are looking to preserve the character of an old property and would like new Victorian sash windows, we can install made to measure windows.
Casement window installations: If you would like new casement windows that maintain the detail of your home, our casement windows are bespoke and made to your exact specifications. We can also repair casement windows.
Sash window repairs: If your box sash windows need repairing, we offer a full restoration and refurbishment service.
Draught-proofing: This service can improve your flush sash windows, to increase thermal efficiency for cost-saving and improved comfort.
Secondary glazing: This is the term used to describe the fitting of a second window within the existing frame and will provide additional warmth and sound insulation.
uPVC windows and doors: We handcraft all our timber products but can also supply and install made to measure uPVC windows and doors to suit your home or commercial property.
Front and back doors: If you are looking for made to measure front and back doors, we use the finest joinery and workmanship to make these for you. All products are made in our workshop for Accoya, a high-performance timber, which is guaranteed for 20 years.
What are the benefits of new Richmond timber sash windows?
Sash windows make a fantastic addition to any property and there are many reasons that timber windows continue to be hugely popular.
Authentic Appearance
Timber windows and doors ensure your period property retains its original charm, by replicating both the design and material of the original windows. Timber windows are often a requirement for listed building renovations.
Long-lasting and durable
Unlike other materials that may discolour and degrade over time, timber can be easily maintained with a new coat of paint or staining. Despite many people thinking that timber requires intensive maintenance, this is not the case. Maintaining your timber sash windows is easier than you think.
Energy efficient
Timber is a naturally insulating material and can provide comfortable temperatures. Many people assume that timber windows cannot be double glazed, but this is not the case. They will ensure that your property remains warm in winter and cool in summer.
Environmentally-friendly
Timber is a sustainable material and the eco-friendliest choice when it comes to window frames.
Richmond timber sash windows: What are the benefits?
There are many sash windows in the area that need to be replaced due to draughts and decaying frames but with so many windows on the market, it can be hard to know where to start when it comes to upgrades.
There are many benefits to replacing your sash windows with timber alternatives.
If you wish to achieve a certain look for your home, timber sash windows will retain charm and style. If you live in a period property, they will enhance the authenticity and value.
Timber sash windows are environmentally friendly and our box sash windows are made from Accoya, which is low maintenance and is so durable it comes with a guarantee of five decades.
Timber is a good insulator and Accoya is a 40 percent better insulator than hardwoods, so it will result in significant cost savings.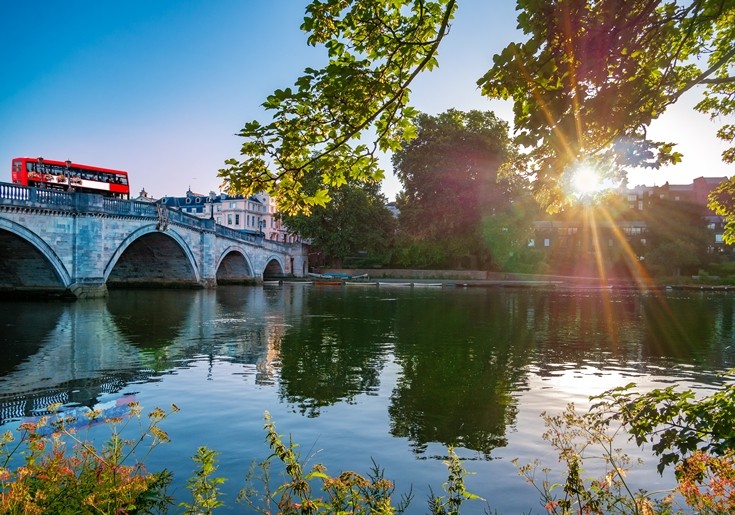 Other areas we cover include:
Strawberry Hill
Twickenham
Whitton
Richmond
Kingston Upon Thames
For new vertical sliders or casement windows in Richmond, call our sash windows company
If you would like to hear more about our services, please call us now on 07772 345 212 or 020 3662 6986. Alternatively please email Jack at [email protected] and he will get back to you.
For further details, please call us now on
07772 345 212 or 020 3662 6986