Replacement sash windows and box sash windows in Clapham, South London
If you are looking for handcrafted and bespoke timber sash windows in Clapham, Wandsworth, Brixton, Battersea, West Brompton, Camberwell, or Walworth, look no further than Simply Sash Windows and Doors. We are sash windows specialists and we supply, install, replace, repair, and maintain sash windows and authentic casement windows in properties throughout London and the Home Counties.
Our box sash windows and casement windows are of superior quality because we are dedicated to using premier materials and craftmanship. We always aim to keep the traditional and authentic appearance, combined with excellent draught-proofing, security, and energy efficiency. They will add style, comfort, and character to any property.
For a free no-obligation survey and quote for new or replacement sash projects, please call us now on 07772 345 212 or 020 3662 6986.
Our sash window specialists offer a range of sliding sash services in Wandsworth
We can install, replace, or repair:
New and replacement sash windows: Our team provides a bespoke service and can supply and fit new sash windows or box sash windows in Wandsworth or Clapham that are made to measure and designed around your exact specifications. These can be designed to mimic the appearance of the traditional windows, whilst also boasting all the benefits of modern windows.
Casement windows: If you are looking for double glazed timber casement windows, our team can design modern casement windows using advanced materials that keep the traditional appearance.
uPVC sash windows and casement windows: We supply and install a range of advanced and modern uPVC sash windows, casement windows and doors.
Secondary glazing: If you suffer from draughty sash windows or condensation, secondary glazing can offer a way to restore them to be more energy efficient with less heat escaping.
Sash window repairs and draught proofing: If your sash windows have seen better days, we can restore them to their former glory, using specialist techniques so they are more secure and efficient. This work is always completed with sensitivity and a close eye for detail.
Replacement and new timber doors: If you are looking for bespoke timber doors to match a period property, we can design and install authentic timber doors to match your property.
Plantation shutters: Due to their design, plantation shutters are ideal for sash windows to control light and privacy. They are also low maintenance and offer additional sound and thermal insulation.
SW4 double glazed sash windows
Did you know that around 50 to 70 per cent of heat is lost through single-glazed windows? Double glazed sash windows are an ideal option for homeowners in Clapham looking for a stylish and energy-efficient windows. Adding our bespoke vertical sliders will not only boost your energy efficiency but will add value to your property.
These windows can allow you to make the most out of modern technology with increased window security, reduced noise pollution, improved energy efficiency, and reduced heating bills. Double glazed windows offer this additional layer of efficiency by trapping heat between the two panes; in triple-glazed windows, there is another pane of glass, so this can achieve even better efficiency and have a bigger knock-on effect on energy consumption and heating bills.
Replacement box sash windows in Clapham
We are specialists in the replacement of Clapham box sash windows and pride ourselves on the quality of our craftmanship and wealth of experience. Our windows are created to match the original design and retain the period characteristics of your home. We believe that keeping your windows within the architectural style of the property not only adds style but will enhance the value of your home.
We use Accoya, a modified timber that is natural, beautiful, and extremely durable. It is guaranteed against timber rot for 50 years and is harder and stronger than a number of other timbers. It is also made from sustainable sources and is FCS-approved.
Offers great stability
Extremely durable
Very robust
Low maintenance and versatile
Superior insulator
Sustainable and environmentally friendly
What are the benefits of new Clapham timber sash windows?
Sash windows make a fantastic addition to any property and there are many reasons that timber windows continue to be hugely popular.
Authentic Appearance
Timber windows and doors ensure your period property retains its original charm, by replicating both the design and material of the original windows. Timber windows are often a requirement for listed building renovations.
Long-lasting and durable
Unlike other materials that may discolour and degrade over time, timber can be easily maintained with a new coat of paint or staining. Despite many people thinking that timber requires intensive maintenance, this is not the case. Maintaining your timber sash windows is easier than you think.
Energy efficient
Timber is a naturally insulating material and can provide comfortable temperatures. Many people assume that timber windows cannot be double glazed, but this is not the case. They will ensure that your property remains warm in winter and cool in summer.
Environmentally-friendly
Timber is a sustainable material and the eco-friendliest choice when it comes to window frames.
For a no-obligation consultation for Victorian sash windows in Clapham, call our sash windows specialists
For further details about vertical sliders or new sash windows in Clapham, please call 07772 345 212 or 020 3662 6986, or email [email protected]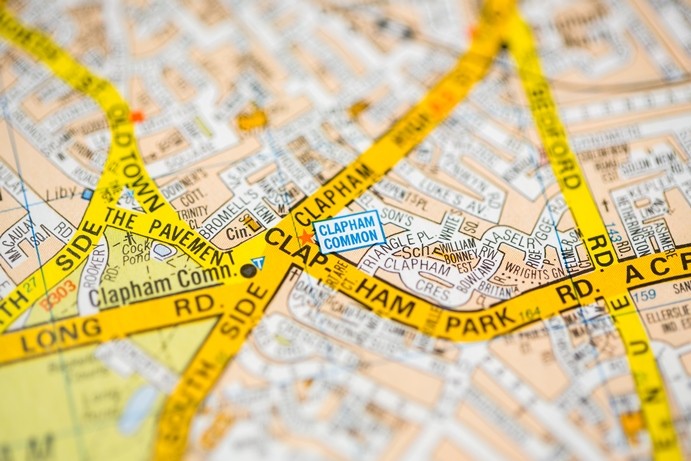 Other areas we install, repair and maintain sash windows include:
Brixton
Battersea
West Brompton
Camberwell
Walworth