Premier sash windows specialist in Wimbledon, SW19
If you are searching for a sash windows installation and restoration specialist working in Wimbledon, Southfields, Morden, Raynes Park, Wandsworth, New Malden, and one of the surrounding parts of London?
Simply Sash Windows and Doors has a wealth of experience working with traditional box sash windows and casement windows, from period properties to commercial buildings. We can supply, install, maintain, and repair sash windows, casement windows, and traditional doors, using the latest materials and technology.
Whether you need a replacement triple glazed sash window to improve energy efficiency, you would like new sash windows installed in a new build, or you want your vertical sliders restored, we can assist.
Our services include:
New timber sash windows
Box sash windows and vertical sliders replaced
New and replacement casement windows
Draught-proofing
Secondary glazing – both double glazing and triple glazing
New and replacement uPVC sash windows or uPVC casement windows
Our experienced and friendly team, led by sash windows specialist carpenter Jack Fogarty, can offer stunning results that are sympathetic to the traditional appearance of a home or that offer style and elegance in a more modern or contemporary property. These box sash windows also provide noise, sound, and heat insulation.
We have over 15 years' experience and can complete sash windows projects of all sizes, from single new sash window installations to complete refurbishment of all sash windows within a property. We also supply and install plantation shutters, so you can control the flow of light into your home, without the need for curtains.
If you would like to discuss your sash window or casement window requirements with our team, please call us now on 07772 345 212 or 020 3662 6986.
Made to measure new and replacement sash windows near Southfields
Here at Simply Sash Windows, we can supply and install new or replacement sash windows for homes and offices in Southfields and Wimbledon. Sometimes sash windows will need to be replaced because they are beyond repair, or they have been replaced with past modern uPVC replacements that lack the charm of authentic appearance.
We can make bespoke timber sash windows and uPVC sash windows using tried and traditional methods supported by the latest technology. We use Accoya, which is considered one of the most high-tech woods in the world. It is outstandingly robust and durable and a natural insulator so it is rated highly for energy efficiency. It is also environmentally-friendly and grown from sustainable sources, with long guarantees. When compared with other timber sources, it is also very low maintenance.
We install flush sash windows that are designed to replicate the appearance of 19th century timber windows.
SW19 double glazed sash windows
If you are experiencing draughts from your sash windows, a build-up of condensation or rattling noises, it might be time to consider a new double-glazed windows. There are many benefits to installing double and triple glazed sash windows in Wimbledon.
Traditional sash windows only had one pane but double glazed windows have two panes that are separated by a space that acts as a vacuum and is filled by gas, such as argon. This will trap heat, acting as an insulator. We can also install triple glazed sash windows, which have three panes of glass and are some of the most energy efficient and secure windows available on the market.
Reduces energy usage
Reduces condensation
Reduces noise pollution
Increases security
Enhances value
These windows are all designed to replicate authentic sash windows as closely as possible. We strive to offer the very best in workmanship and quality and are always on hand to discuss your project with you.
What are the benefits of new Wimbledon timber sash windows?
Sash windows make a fantastic addition to any property and there are many reasons that timber windows continue to be hugely popular.
Authentic Appearance
Timber windows and doors ensure your period property retains its original charm, by replicating both the design and material of the original windows. Timber windows are often a requirement for listed building renovations.
Long-lasting and durable
Unlike other materials that may discolour and degrade over time, timber can be easily maintained with a new coat of paint or staining. Despite many people thinking that timber requires intensive maintenance, this is not the case. Maintaining your timber sash windows is easier than you think.
Energy efficient
Timber is a naturally insulating material and can provide comfortable temperatures. Many people assume that timber windows cannot be double glazed, but this is not the case. They will ensure that your property remains warm in winter and cool in summer.
Environmentally-friendly
Timber is a sustainable material and the eco-friendliest choice when it comes to window frames.
Wimbledon casement windows
As well as box sash windows, we also supply and install casement windows that are designed to closely replicate authentic casement windows, including all the benefits of modern double glazing.
We pay close attention to detail, to ensure that they include all the original design features. They also include advanced security features, including multi-point locking mechanisms.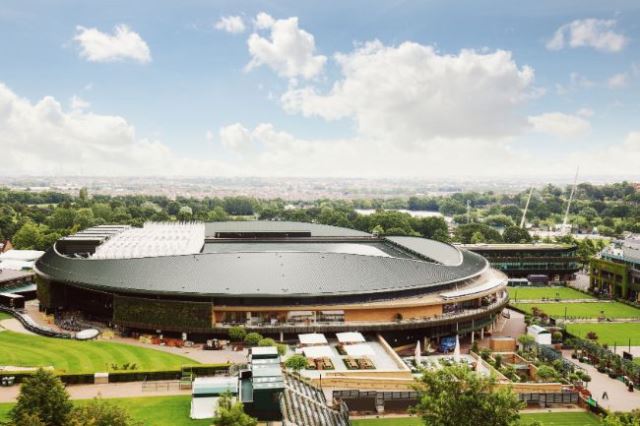 Other areas we install, repair and maintain sash windows include:
Morden
Raynes Park
Wandsworth
New Malden
Mitcham
Malden
Putney
Balham
For flush sash windows and new sash windows quote in Wimbledon, call our local sliding sash windows company
To install or replace sash windows in Wimbledon, or to speak to our team about our other services, such as made to measure timber doors, please call us now on 07772 345 212 or 020 3662 6986. Alternatively, please email [email protected] and we will get back to you.