Authentic sash windows specialist in Windsor, Berkshire
Are you looking for a professional and specialist sash windows company in Windsor, Eton, Slough, Datchett, or Dorney? Do you need draft proofing or double glazed sash windows? Would you like to talk to a team that really knows what it is talking about when it comes to new windows and doors? Simply Sash Windows and Doors is a company specialising in the manufacturing and supply of authentic timber sash windows, casement windows, and timber doors, throughout Berkshire and the South East.
Our comprehensive range of window and door services are designed to improve energy efficiency, maintain architectural integrity, and add value to your home or commercial building. You can also count of expertise when it comes to all aspects of your sash windows. We can supply and install new sash windows, casement windows, and timber doors, add draught-proofing and overhaul sash windows, and repair sash windows. All new products are completely bespoke and made using a combination of traditional craftsmanship and modern technology.
Jack Fogarty has been manufacturing and working with sash windows for over 15 years and uses the very best sash windows materials available on the market, including Accoya wood, an advanced, insulated, and highly resistant timber. We also supply and install uPVC sash windows and plantation shutters.
For more details or to speak to us about a sash windows project, please call us now on 07772 345 212 or 020 3662 6986.
Why choose our box sash windows and double glazed windows near Eton?
Over time traditional sash windows will become tired and start to show significant wear and tear and will need extensive renovation work to ensure they are practical and functional. We can repair and restore sash windows in Eton and Windsor.
On some occasions, sash windows will be beyond repair and they can be replaced. These windows offer a wealth of benefits, including:
Aesthetically pleasing: All our box sash windows are made to measure and bespoke and will retain the traditional look and charm of the original windows. If you live in a listed building, choosing timber sash windows will be particularly important.
Energy efficient: Double and triple glazed sash windows are very energy efficient, so will lower your energy consumption, so you can save money on your fuel bills.
Secure: Security is something that everyone looks for from their windows. Old sash windows can be rattling and not secure but our modern sash windows are very secure, to keep you safe from the threat of intruders.
Environmentally friendly: Our timber sash windows are very environmentally friendly and are sourced ethically, so you know the timber has come from a good place.
Add value: Our sash windows will undoubtedly add value to your property, giving it a smart appearance and appeal.
SL4 casement windows
If you are looking for traditional casement windows in Windsor, we can manufacture and install these. Our windows provide excellent thermal, sound, and noise performance. Casement windows are some of the most popular window styles available on the market and offer a classic style.
As with our timber sash windows, we install casement windows made using Accoya, a highly rot-resistant, stable, and high technology wood. This wood can be easily worked to create authentic windows and doors. See our windows gallery for inspiration.
Windsor vertical sliders: How does the process work?
Sash windows are typical in period properties from the Victorian, Georgian and Edwardian eras and they are often used in modern designs. Sometimes call vertical sliders or sliding sash windows, these windows have two panes that move over each other.
If you have questions about your windows or doors, we are always happy to offer a no-obligation consultation and quote, where we can examine your windows and doors, and make suggestions about improvements or replacements. We can work with you to create exactly the windows and timber doors you are looking for, right down to the exact shade and colour.
What are the benefits of new Windsor timber sash windows?
Sash windows make a fantastic addition to any property and there are many reasons that timber windows continue to be hugely popular.
Authentic Appearance
Timber windows and doors ensure your period property retains its original charm, by replicating both the design and material of the original windows. Timber windows are often a requirement for listed building renovations.
Long-lasting and durable
Unlike other materials that may discolour and degrade over time, timber can be easily maintained with a new coat of paint or staining. Despite many people thinking that timber requires intensive maintenance, this is not the case. Maintaining your timber sash windows is easier than you think.
Energy efficient
Timber is a naturally insulating material and can provide comfortable temperatures. Many people assume that timber windows cannot be double glazed, but this is not the case. They will ensure that your property remains warm in winter and cool in summer.
Environmentally-friendly
Timber is a sustainable material and the eco-friendliest choice when it comes to window frames.
To request a quote for Victorian sash windows in Windsor, please get in touch
We are proud to offer our clients a range of services and can take on sash windows projects of all sizes in Windsor.
To speak to us about how we can help you, please call us now on 07772 345 212 or 020 3662 6986 or email info@simplysashservices.co.uk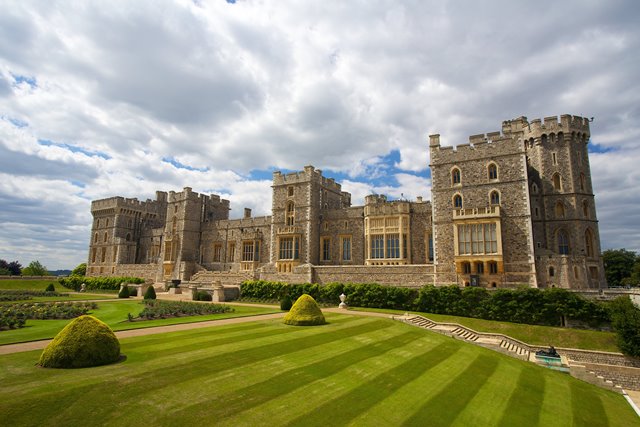 Other areas we install, repair and maintain sash windows include:
Slough
Datchet
Dorney
Canvey
Stoke Poges
Horton
Langley Marish
Burnham
Wraysbury
Englefield Green
Colnbrook
Taplow